Built on the enterprise Iconixx engine, Salescomp enables businesses of all sizes to leverage incentive compensation as a tool for growth at every stage.
Get up and running quickly and at ZERO COST. We created Salescomp to grow with businesses of any size. Don't wait until things are a mess to get a great platform in place. For most small to medium businesses our free tier works great. If it ever makes sense, you can always scale up to premium capabilities at an extremely reasonable price. Full list of features and pricing tiers here.
Connect to your sales data
We designed Salescomp to be the only platform you'll need for managing, monitoring, and evolving your incentive compensation plans in step with your rapidly growing business. We are not just a "better alternative to spreadsheets" — built on the core Iconixx engine that has processed millions in commissions for large enterprise customers over the past twenty years, Salescomp is a weapon you can use to drive your business forward more quickly through effective management of incentive compensation that aligns with your goals and priorities at every stage of growth.
for commission sales calculation and automation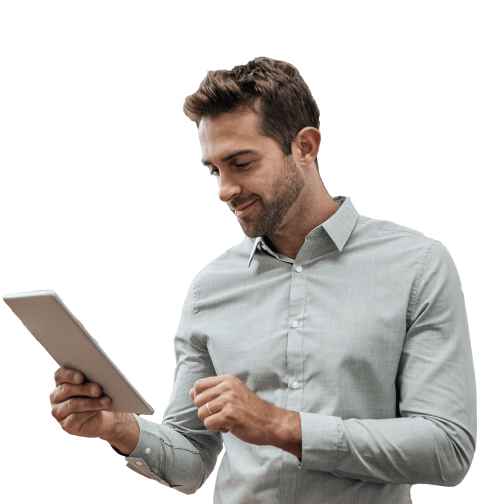 For too long now, enterprise-class solutions for managing incentive compensation have been off-limits to all but the largest enterprises due to the investment required for implementation and ongoing maintenance. This has left a huge segment of the market either wrestling with spreadsheets or trading functionality for affordability.
Salescomp builds on the Iconixx platform's 20+ years of experience serving enterprises across a wide range of industries — X+ enterprise customers comprising Y+ producers and teams, and over $Z in commissions calculations. This experience is our secret sauce, and also the difference between Salescomp and everything else. Salescomp takes tried-and-true processes and models and makes them easily accessible to businesses at all stages of growth, starting at zero cost and growing right along with the businesses we help to grow.
Get immediate insight into your compensation and pay

No more wondering if your payment is correct

Motivate yourself by always knowing where you stand

Motivate your team by knowing where they stand
Compensation Administrators
Reduce error-prone manual efforts

Let your sales reps see for themselves

Implement plan changes quickly

Be prepared for audits
The simplest solution available, yet built on the best platform. Backed by a team of experts. Validated by hundreds of delighted enterprise clients.
Imagine all the advantages of a rock-solid enterprise architecture that's been built and tested over twenty years with some of the most demanding enterprise customers on the planet, made accessible to all businesses of any size through simple self-activation and an entry-level price of $0. Supported by a team of experts that knows incentive compensation management better than anyone.
Built on a rock-solid enterprise architecture that's been developed and tested over twenty years with some of the most demanding enterprise customers on the planet
Accessible to businesses of any size and stage through simple self-activation and entry-level pricing of zero dollars
Backed by a team of experts that knows incentive compensation as well as anyone and has built a reputation for excellent service and support
Full-Featured commission tracking software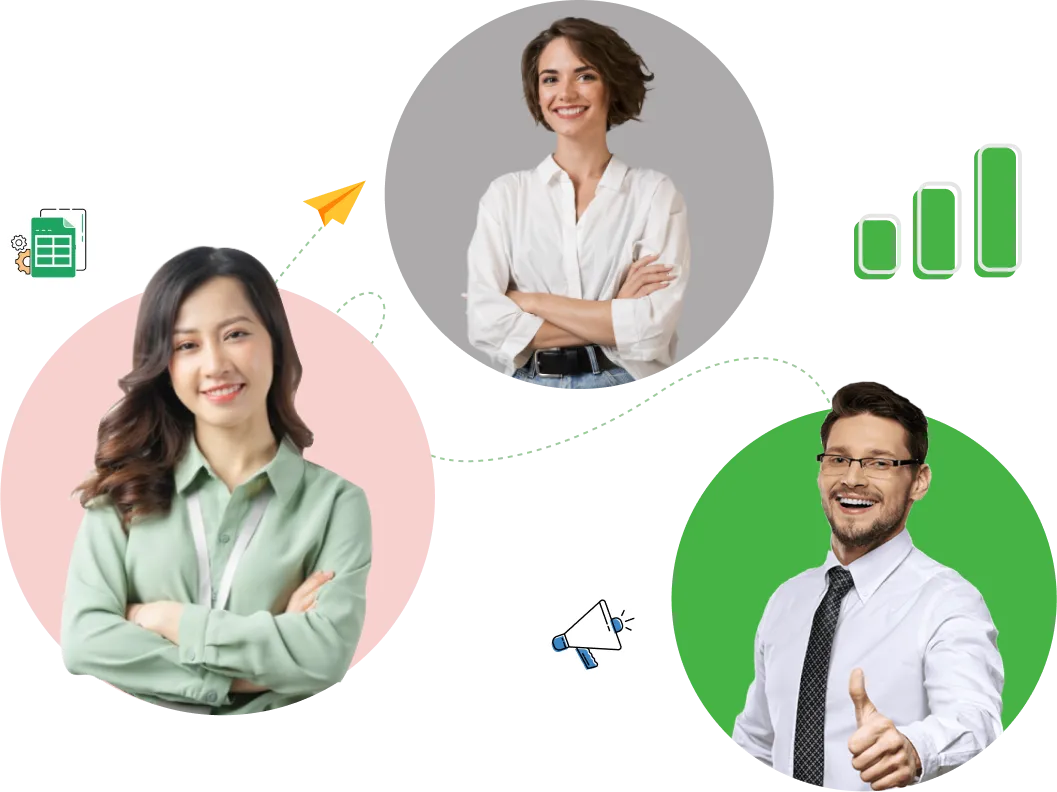 A single platform that helps you maintain all the records, automate the calculation of commissions, and forecast sales. Making life easier.
Self-guided sales compensation plan builder

Enter key data In bulk via upload templates or individually

Review the health/readiness of your plans and participants

Payment results validation at the transaction level

Self-service analytics for admins, sales reps, and sales managers

Inbound data integrations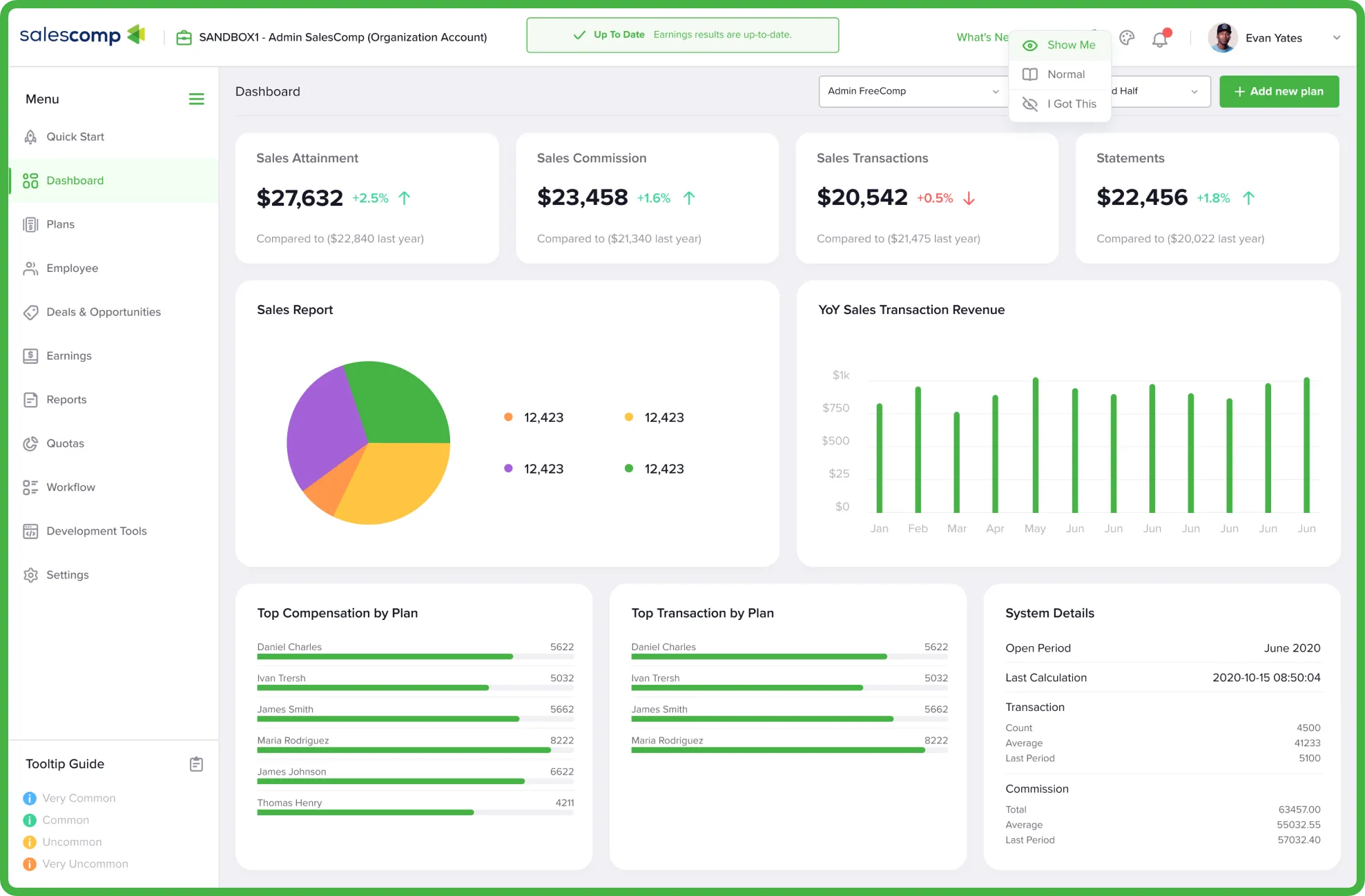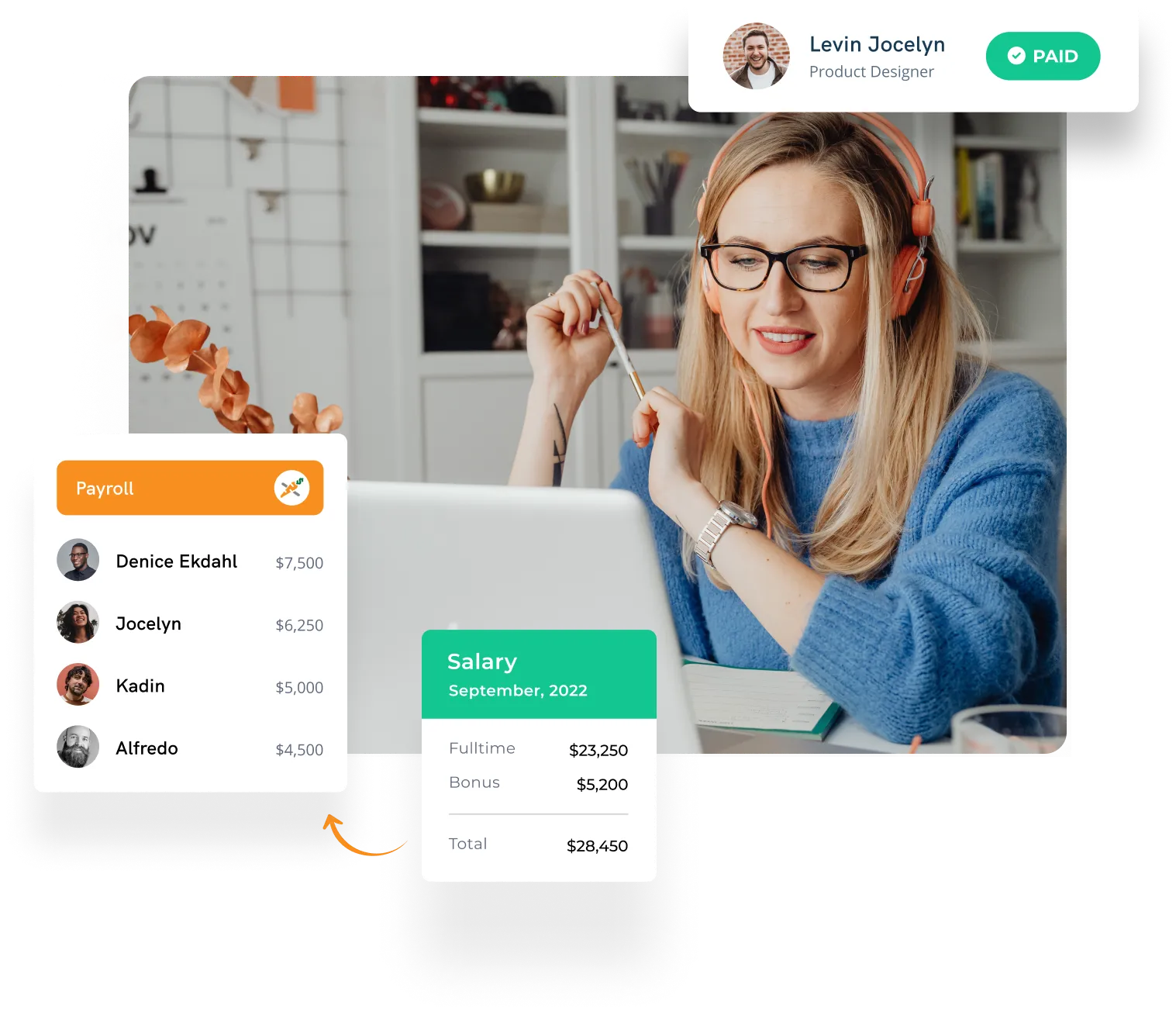 We are Iconixx, a market leader in compensation for over 25 years. The Iconixx enterprise platform – the same technology behind Salescomp – routinely processes millions of commission payments monthly for some of the biggest companies in Insurance, Communications, Medical, and many other industries. Our team of compensation experts prides itself on providing the best service and support. Period. Visit the Iconixx website to learn more about our company and our enterprise platform and services.
Visit Iconixx